Seeking Chiropractic Care for Automobile Accidents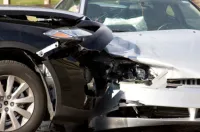 Experiencing a car accident can wreak havoc both emotionally and physically to the body. The blur of events and surge of adrenaline can delay the emergence of until hours, or even days after the accident has occurred. It can be a draining ordeal to say the least. After the physical and emotional trauma that may occur following an car accident, having a facility that can offer full recovery services and attentive care from a chiropractor can ease the pain and residual effects that may stem from an accident, while also initiating intensive rehabilitation to began repair to injuries. For those in Abington, Cheltenham, Dresher, Elkins Park, Fort Washington, Hatboro, Huntingdon Valley, and Willow Grove, who are suffering neck pain, lower back pain, headaches, and other injuries as a result of an accident chiropractic services are available for immediate attention.
A chiropractic evaluation is important in order to fully assess the extent of the damage that has been caused to the body, some of which may not be noticeable externally. Certain injuries, such as swelling, headaches, and continual low back pain can be eliminated and monitored with massage therapy techniques and physical therapy exercises. More importantly, serious injuries can be treated directly to prevent further damage from occurring in the body and to maintain pain management for everyday, active lifestyles.
Seeking treatment from a chiropractor in Abington and the surrounding areas (Cheltenham, Dresher, Elkins Park, Fort Washington, Hatboro, Huntingdon Valley, and Willow Grove) is essential following a car accident to evaluate the type of treatment available and understand the goals of care from every step of the treatment plan. In addition, an immediate trip to the chiropractor will help to prevent future injuries and help restore stability and comfort for the body through a combination of chiropractic treatments and physical therapy modalities.
Why Immediate Chiropractic Care is Most Beneficial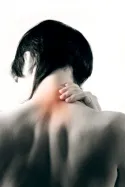 The severity of an accident can not always determine the level of treatment needed for various injuries. Even the slightest fender bender can cause spinal misalignment, bruising, swelling, and often times painful effects including, neck pain, back pain, headaches, and sciatica, among others that require a chiropractor's trained methods and implemented exercises to alleviate pain and soreness and rehabilitate injuries.
A complete evaluation will address all injuries, both obvious and some not so obvious. A chiropractor can determine what areas require chiropractic treatment, as well as which areas of the body are being affected by the injuries. This allows each treatment to provide the maximum benefits for a full, healthy recovery. Although, at time, recovery can seem slower than one might hope, with the right treatment and follow-through with treatment plan, the pace at which healing progresses can occur more quickly then previously anticipated.
By seeking immediate chiropractic attention, the patient helps pave the way for a return to normalcy after the injuries and pain that occur as a result of a trauma like a car accident. The capable hands of a chiropractor can ease the minds and bodies of those injured in a car accident in order for health and wellness to be restored.
At Abington Family Chiropractic Center, we will work with you and your attorney (if necessary) to help you recover from the injuries sustained in your automobile accident.